The desire to help people be healthier is what often motivates individuals to enter the healthcare field. Some see a healthcare career through the lens of prescriptions and medical interventions. However, healthcare encompasses much more than this. Also, the healthcare industry is one full of unforeseen risks. For this reason, quality management, including Lean 6 Sigma training, is very important to the healthcare industry.
About Lean 6 Sigma Training
Lean 6 Sigma is actually a combination of two types of quality management methodologies—Lean and 6 Sigma.
The Lean methodology has its origins with Toyota. It focuses on minimizing waste and increasing efficiency and quality.
Six Sigma methodology has its origins with Motorola. It utilizes a systematic approach as well as statistical analysis to reduce defects and variation.
The two methodologies complement each other well, and are so often used together that the combined use of these two methodologies is known as Lean 6 Sigma. Lead 6 sigma is associated with long term business success because quality work engenders happy, loyal customers. The culture changes involved in Lean 6 Sigma also have a positive impact on leadership, work culture, and employee satisfaction.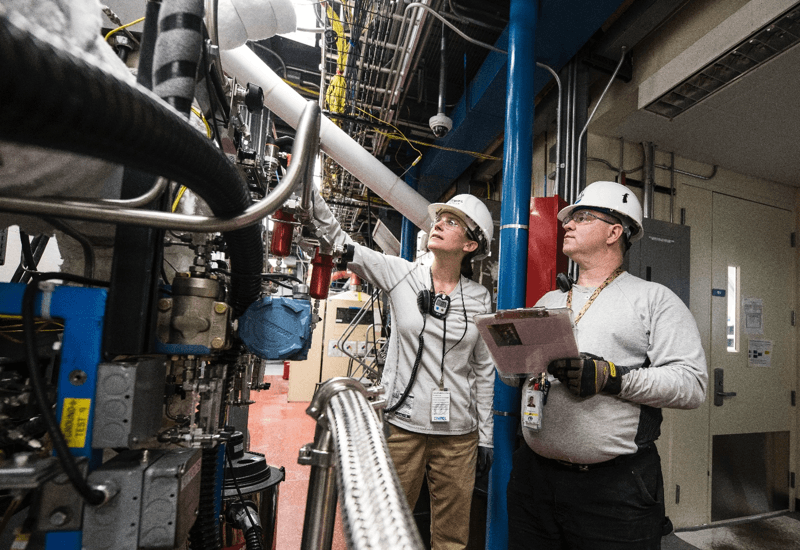 Adoption of Lean 6 Sigma Outside of Manufacturing
Lean 6 Sigma is most easily applicable to the manufacturing industry since it often entails mass production of things in a more or less controlled environment. Over the years, however, industries where there is much less control, and a lot more complexity, have begun adopting Lean 6 Sigma principles. One such highly complex industry is that of healthcare.
Healthcare organizations are starting to incorporate Lean Six Sigma principles in an effort to minimize wastes and increased patient safety and satisfaction. Some of the applications of Lean 6 Sigma in healthcare might be making maximum use of people's talents (i.e., decrease waste), minimizing the transport distance of patients, and focusing on supplies that make the most positive clinical impact (i.e., those that provide the most value). Other applications might involve reducing medical errors, optimizing bed flow, and trying to provide a hospital experience that the patient values.
The truth is, the principles of Lean 6 Sigma training are so relevant any type of quality that they can be applied even to your own daily life. For examples, the 6S system, can help you become more organized, efficient, and mindful in our day to day lives. (6S: sort, set in order, shine, standardize, sustain, and safety). Also, the concept of Kaizen–of taking small steps taken to continuously improve–can help you achieve both personal and professional growth.
Belt Progression System
One of the amusing aspects of Lean 6 Sigma training is that it organizes its training levels by different belt colors. This progression is the similar to the belt color progression seen in martial arts programs. For example, you can start at a Lean 6 Sigma yellow belt, and then progress to becoming a Lean 6 Sigma green belt. After that, you can progress to a Lean 6 Sigma black belt. The difference is that, in Lean 6 Sigma, you are not necessarily required to take the lower level belts before you take a higher level one.
Regardless of the level at which you train, once you are Lean 6 Sigma trained, you would be justified in thinking of yourself as quality ninja who tackles any quality issues thrown at you. As a quality ninja, your mission would be to reduce defects and variation. You would also strive to achieve a more pristine work environment–decreasing chaos and increasing order.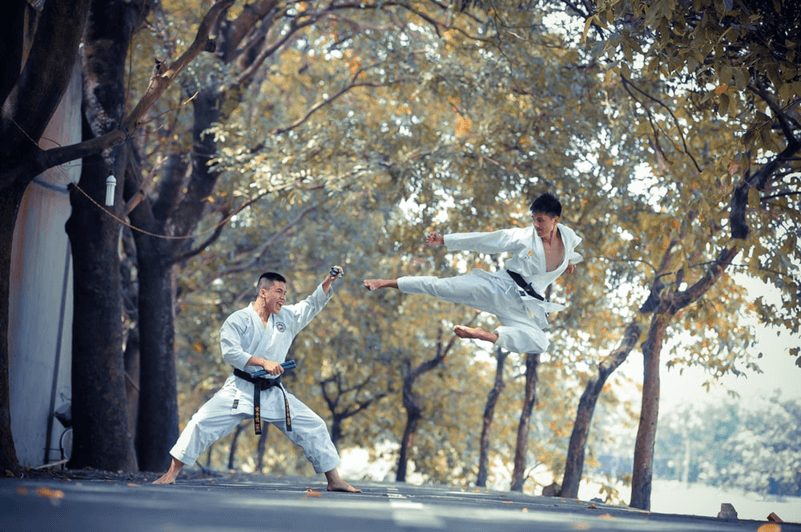 Lean 6 Sigma Training Options
Many universities offer Lean 6 Sigma training. Some of these universities offer Lean Six Sigma training online. However, universities nowadays have very expensive tuition. And, even though the prices of their online courses are sometimes less expensive than those of in-person courses, the tuition can still be quite expensive.
If you are not sure that the training will be valued by the employer and if you are looking to take training only for self-knowledge, you might be interested in more affordable options. After all, paying more money for education does not necessarily mean the you will learn more. Also, chances are your employer will value your Lean 6 Sigma training regardless of how much you paid for it.
GreyCampus Lean 6 Sigma Training
GreyCampus offers Lean 6 Sigma training programs at reasonable prices. Depending on the belt level training you would like to take, they offer self-paced online lessons, online live training, and even in person training at certain locations. The information they teach follows the International Association for Six Sigma Certification (IASSC) content outline. This means that taking the course can prepare you to the IASSC exam for the relevant level belt.
Please note that while GreyCampus offers 6 Sigma training without and without the Lean component, I recommend you take training with the Lean component. That is, that the Lean 6 Sigma trainings, which combine both the Lean and 6 Sigma methodologies. The two methodologies work so much in conjunction with each other that, if you took only 6 Sigma courses alone, you will very likely want to learn about Lean in the future.
A Numbers Based Program
Admittedly, Lean 6 Sigma involves the application of data analysis. Especially for the higher level belts, you should have a good background in math–particularly statistics.
If you don't have a strong statistical background, it might be helpful to start in the lower belt levels. For example, you might want to first dab into the Grey campus yellow belt or green belt.
On the other hand, if you are very comfortable with statistics, you might jump directly into the Lean 6 Sigma black belt option, or the green and black belt course combination.
In order to get the most of any Lean 6 Sigma training program you might consider first acquiring key concepts by reading a book. Books are often less expensive, and the time you unlimited to look over the content. A very good is Lean Six Sigma: QuickStart Guide by Clyde Bank Media LLC.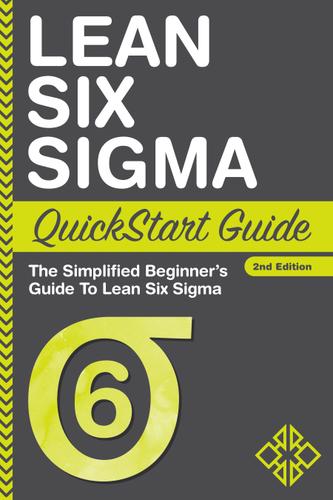 Lean 6 Sigma Training Can Boost Your Resume
Keep in mind that there are other types of Lean Six Sigma certifications. Some of these require you to complete Lean 6 Sigma projects in addition to passing the exam.
The IASSC exam for which Grey Campus prepares you allows you to become certified. While you can certainly complete Lean Six Sigma projects if you desire, your certification is not contingent on a successful completion of a project. After all, such a project may take many months to complete, and you may want to achieve certification more promptly than that.
The reality is that, like college degrees, professional certificates are valued by employers. Lean 6 Sigma in particular is a good certification because, in addition to quality management, it teaches leadership and project management principles.
Completing Lean 6 Sigma training might not guarantee you a raise. However, it might give you more credibility. Perhaps more importantly, you will likely become more confident about your quality management knowledge and skill, can can apply these to your work.
Conclusion
Chances are, quality management is an important skill in whatever field you are in. This is because regardless of the field your are in, there will certainly be customers relying on you to consistently provide them with an excellent, high quality service or product.
If you would like to acquire this essential career skill, I urge you to consider learning about Lean 6 Sigma, and even obtain Lean 6 Sigma Certification. Become a quality ninja by taking a Lean 6 Sigma training course and/or reading a book.
I recommend you take a moment to look into GrayCampus' Yellow, Green, or Black belt programs and the Lean Six Sigma: QuickStart Guide by Clyde Bank Media LLC. As a quality ninja, you can apply your knowledge at work and gain recognition for your commitment to excellence.
---
Sharing is Caring
If you enjoyed this post, please share it with your friends on social media.