If you are looking for go paperless solutions, you probably a reliable method to back up all the information you have stored on paper. You don't want to take risks with a scanner that is inconvenient or does not provide you with the scan quality you want. For that reason, you probably are looking to invest a high quality scanner. Fortunately, Raven scanners have all the features most would desire in a scanner. This Raven scanner review will go over the many features then reiterated the best scanner to use as your go paperless solution.
Review of How a Raven Scanner Can Help You Go Paperless
Perhaps you are a student with library shelves with texts and school notes. As a good student, you might feel a strong connection to my textbooks and notes. Even after the school year was over, it might be very difficult for you to depart from them. You might feel that you need to reference the information at a later date.
Or perhaps you work in an office that requires you to deal with a lot of paperwork. You create a file each time a new project comes by. And each year you fill a new shelf or two worth of paper.
As the years passed, more and more paper would accumulate. You finally realize that you need to do something about the situation before it gets out of hand.
You might already have a scanner. However, it only scans one item at a time, one side at a time. And Takes a couple of seconds per side. That will not be useful as go paperless solution as it would be too tedious. That is when you realize that you need high quality scanners.
The scanner would need as your go paperless solution would have to handle multiple pages at a time. And it should be able to do so quickly. It would be a big investment but one that will last you for years and help you preserve a paperless lifestyle.
Without a Raven scanner, digitizing your shelves and file cabinets full of paper seems like an insurmountable challenge. With a Raven scanner, however, it becomes a doable undertaking. For sure, a Raven scanner is among the best, if the best, go paperless solutions available for personal or business use.
Review of the Features of Raven Scanners
The wonderful thing about Raven scanners are the many feature that it has, as well as the Raven cloud storage system that is included in the purchase. This post will reference two Raven scanner models, the Ravin Original and the Raving Pro.
You might be interested in: How to Organize an Office Space
Speed, Resolution and File Size
Raven scanners can scan in black and white, gray scale or color. The black and white scale option provides the quickest scanning. The next quickest is the gray scale selection. And the slowest is the color selection. In grayscale, the Raven Pro can scan up to 60 pages per minute while the Raven Original scans at 17 pages per minute.
The speed of the scanning is also determined by the resolution you set during your scans. The scanner gives you the option of selecting from as little as 200dpi to 600 dpi. The lower the resolution settings, the higher the speed of your scans. For most paperwork, 200dpi is likely to be sufficient to capture your scanning needs.
Another aspect that the color selection options and the resolution (aka quality) options will determine is the file size of the output file. Again, black and white, and 200 dpi would yield the smallest file size. While color scans, 600 dpi would yield the highest file size. If you are like me, the 200dpi, black and white settings are usually sufficient for most of my needs. These setting allows for scanning so fast that it makes scanning even the longest documents a breeze. After you have gotten rid of any staples, and made sure that the documents are in single pages, you will get through a pile of papers in a very short period of time.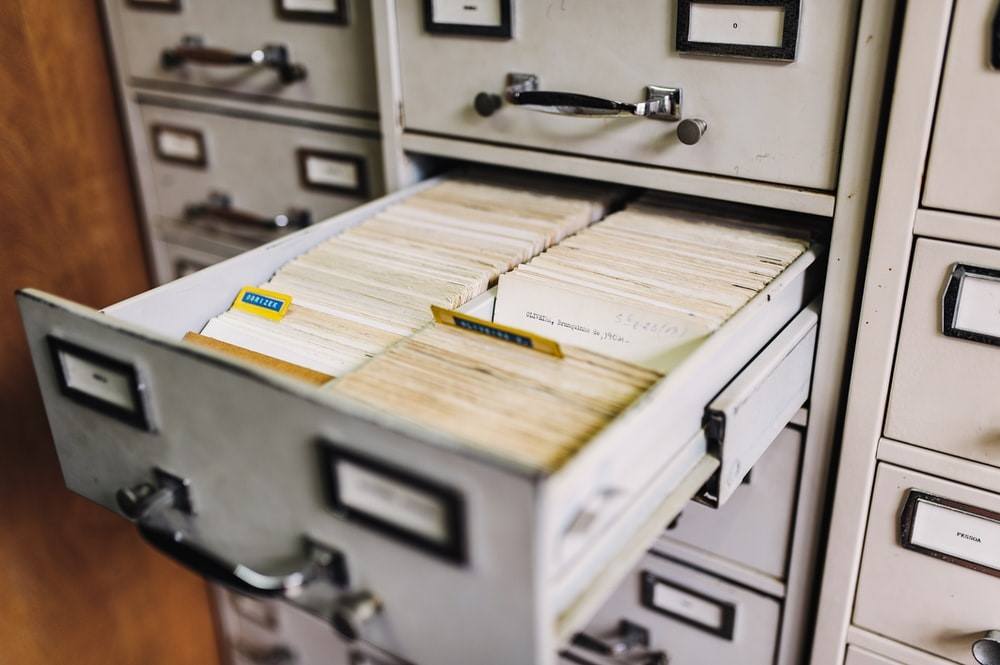 Additional Features
An even cooler feature is that you have the option to specify the scanner to scan both sides at one. It could also remove blank pages. And, if you have the Raven Pro, it could automatically rotate pages for you so you have to manually rotate pages yourself. The Raven Original would require you to manually rotate them on the screen.
Even if in the Raven Original auto-rotation of pages is not available, there would not be a need to re-scan the document. That is because you just need to rotate the page following the prompts on Raven's large seven inch display. Alternately, you can do it using the portable document format (PDF) editor functions of the Raven cloud.
Additionally, it is very impressive is the fact that Raven Original and Raven Pro can handle 50 and 100 pages at a time, respectively, and daily scan total of 1500 and 6000 pages, respectively. With such generous feed and daily scan total capacities, you can surely get through your piles of paper rather quickly.
As if that were not enough to love of a Raven scanner, a Raven scanner automatically applies OCR to all your scans. This means that if you are searching for a document, you can simply type a keyword into the search bar, and locate the document that way. Furthermore, you can also adjust the brightness and contract of all of your scans. Of course, you need to be careful with these features as changes to these setting might cause your pages to scan blank.
Wireless Concept
One of the wonderful things Raven scanners is that you don't have to turn on your computer at all in order to scan something. All you need to turn on the device and start scanning. You can do the editing within the device display itself. Alternately, you can do the editing afterwards in the Raven cloud using the PDF editing capabilities included in the service.
This means you don't have to turn on your computer, wait for it to detect your scanner before you start scanning. Of course, some might have a preference to connecting to the computer. But it is good to have the option to not have to connect to your computer.
On the other hand, it is also good to have the old fashioned option of connecting directly to the computer. After all, there are times when my internet connection might fail or might not be very reliable. Or even if that is not the usual case, there could be situations where you need to transport your scanner to an area where there is now wireless connection. Other times there might be a wireless connection, but it might not be a connection that you feel comfortable using. This might be the case if your only available wireless connection is in a pubic location.
You might be interested in: Steps to a Paperless Office
While there are different Raven scanner models, only the Raven Pro has the capability to connect directly to a computer. Of course, there is an option to save your documents into a USB that is formatted in FAT32 format. And there is the option to connect the scanner to Ethernet to directly connect your Raven scanner to the internet. However, if the option of having the scanner connect directly to your computer is important for you, you can definitely invest in the Raven Pro model that allows such a connection.
Destination Options
Perhaps one of the most unique features of Raven scanners is that it works with the Raven cloud. The Raven Cloud is a cloud storage account similar to OneDrive, Google Drive, or Drop Box. It is encrypted (i.e., secure), just as all of these other cloud storage accounts. However, it is unique in that it provides you with unlimited free storage and comes even comes with PDF editor functionality.
This means that you don't have to worry about running out of storage space or paying a monthly fee for the service. You can even send yourself documents to the Raven cloud by using a unique email, and use give others access to specific documents.
This also means you no longer have to purchase a separate PDF editor just to be able to rotate pages, remove pages, rearrange pages, etc. Access to a PDF editor is significant since it is something that can be very useful on a day to day basis.
But even if you don't want to use Raven Cloud you can scan to OneDrive, Google Drive, Box, Drop Box, SharePoint, Evernote, or your email, a USB. You can even send the output to any fax located within the United States! This is a wonderful feature. Not many people have faxes at home or in the office nowadays. So when the instance comes that you need to fax an important document, you would be able to do so from your Raven scanner.
Price
Admittedly, at a few hundred dollars, this high quality scanner is not cheap. The investment, however, pays off big time you will have a lot more room. You will also have the peace of mind that all your documents are stored and would be able to reference them should you need to. Also, the ease of using the scanner will definitely save you time and effort and help you be more organized.
Purchasing a Raven scanner will also ensure that you get frequent product updates that will potentially give you access to even more features than those mentioned here. After all, Raven is constantly putting out software updates based on feedback received from the users. With all the features that come with a Raven scanner, including the Raven Cloud and its PDF editor, the price is actually very reasonable.
Sure, you might be able to scan your documents with less expensive scanners. But the scanning process will likely take more time and effort. And you might not be able to get the availability of searching and easily modifying your documents. Sometimes it is worth investing in a good product that will meet your needs. This is because a less expensive product might not meet all of your needs and will still leave you wishing you had gone with the higher quality purchase.
Review of How to Use a Raven Scanner
Place paper is loaded face down, with the top of the page pointing down.
Turn on the scanner.
Make any adjustments to color, quality, and disposition. It will remember your selections from the previous time you used it, so if your previous selections are okay, you don't have to make any adjustments.
Press the scan button.
Review the scanned document and make adjustments (rotate page, delete pages, add pages, reorder pages, etc.) if desired, and press Upload when done.
Access your document as needed in specified destinations.
Think of when you accumulated paper and say, "nevermore."
Okay…the last one is not a necessary step, but it would help reinforce your commitment to remain paperless. 🙂
You might be interested in: What is an Ergonomic Office Chair?
Please note that this is an overall review of how to scan with the Raven scanner. Be sure to review the manual that comes with the Raven scanner for more thorough instructions.
Review of Raven Scanner Pros and Cons
A Raven Scanner review would not be complete without a list of its pros and cons, so here they are:
Pros
One of the benefits of Raven scanners is their remarkable scanning speed and volume. Their capacity in these areas will make it easy to go paperless and remain paperless.
Another great benefit of Raven scanners is the frequent software updates. Thus, new features may become available to you without you having to purchase a new scanner.
Perhaps most unique about Raven scanners is that it works independently of a computer. Simply turn on the scanner and scan to what ever destination or destinations you choose.
Speaking of destinations, another unique pro about Raven scanners is that you are able to scan to multiple destinations at the same time. Definitely cuts back on extra steps if you need to save documents to multiple locations.
Unlimited storage in the Raven Cloud is yet another feature that Raven scanners offer that, to my knowledge, other scanners do not offer.
To add to the list of unique features that Raven scanners provider is its free PDF editor included as part of the Raven Cloud.
While a number of scanners nowadays offer OCR, Raven scanners are unique in that they perform OCR automatically on all scanned items. This reduces post-processing time.
Also reducing post-processing time is the fact that Raven scanners allow you to add pages or delete pages prior to finalizing the scan process. Thus, there is no need re-scan the document, or to afterwards use a PDF editor, to make the addition.

Cons
A con of Raven Scanners is that the Raven Original does not come with a direct connection to the computer. Of course, most people might prefer the wireless functionality. But I am sure that many would also want to have the option of scanning directly to their computer. Of course, this is not a con if you purchase the Raven Pro since it does allow direction connection to a computer.
Another con of Raven scanners is that it is pricey. But the price of a Raven scanner is in line with other high quality scanner. In fact, it offers a lot more features and perks than similar high quality scanners. The largest of these perks is probably the Raven Cloud and its ability to work independently of a computer.
Lastly a con of the Raven scanner is that the paper input might become wrinkled if not properly prepared prior to putting into feed or is of very thin consistency. The manual specifies that this is a risk when the paper placed in the tray has irregular edges, when staples not removed, or documents are not unfolded. However, this is not an issue unique to Raven scanners. I personally know this to be true of other high quality scanner that have a document feed tray.
Look No Further – A Raven Scanner is the Best in Terms of Go Paperless Solutions
With a Raven scanner, you can make you desire to turn your paper filled environment turn into a completely paperless environment. You will have newfound space to walk, decorate, and simply paper free environment. Not only that, but your information will be in a more accessible format than it was previously. This because, thanks to all the great features discussed here, you can easily search through and edit what you scanned using a Raven scanner.
Hopefully this Raven scanner review showed you that Raven definitely did a great job in making their scanners easy to use. It also did a great job in anticipating he customer needs. While investing a few hundred dollars on a high quality scanner can be a hard decision to undertake, it is definitely an investment that will pay itself off. If you are looking for a go paperless solution then I urge you to consider a Raven scanner.
Sharing is Caring
If you enjoyed this post, please share it with your friends on social media.