In order to answer the question of "what is an ergonomic office chair?," it is important to first understand the term "ergonomics." After all, it is term that has to do with a lot more aside from chairs. This post will provide a brief introduction of the term ergonomics and will then answer the question of what is an ergonomic office chair. It will additionally provide an example of an ergonomic office chair to help you gain a better understanding of the features that a quality ergonomic office chair would include.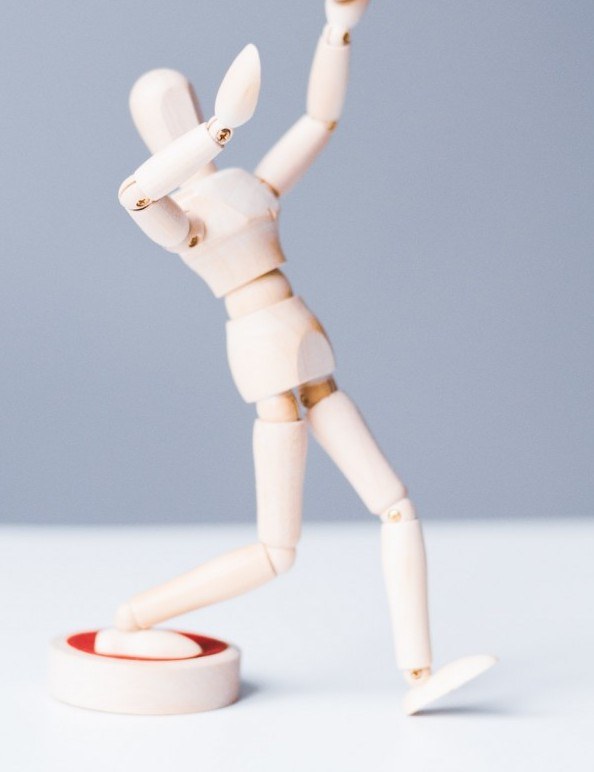 Understanding Ergonomics
While there are subtle differences between the two terms, the term ergonomics can simply be understood as meaning good body mechanics. Good ergonomic practices should be something that is taught to all of us since doing wrong movement, especially repetitively, can put enormous strain on the body and can lead to injury. This injury can result suddenly or overtime. And, unfortunately, injury due to poor ergonomics (i.e., poor body mechanics), is quite common.
There are many general ergonomic practices of which you should be aware during our daily lives. For example, it is good ergonomic practice to place items at a level where you don't have to bend your waist. It is also good ergonomic practice to push rather than pull. You might have also heard of the good ergonomic advice that your knees should not go beyond your toes when you squat. Or that your feet should tough the ground while sitting. These are just a few of the many good ergonomic practices of which you should be mindful whether at work, exercising, studying, or doing household chores.
Admittedly, it is sometimes difficult to follow all these good ergonomic practices. Fortunately, there are products (known as ergonomic products) available to help you follow these practices. They also help your body be comfortable and efficient while performing task. Investing in such products is often a great investment since they help you avoid or minimize injury.
What is an Ergonomic Office Chair? – An Answer and Example
An ergonomic office chair is a chair that is especially designed for the comfort of the human body and, perhaps most importantly to prevent injury that comes with sitting down for too long at the office. As you might have heard, it is simply not healthy to sit all day. Sitting for so many hours causes injury to the body. Yet many people sit in the office, at school, or in other environments for most of their day. And they sit in chairs that are not specially designed to support their back. It is no wonder that a majority of adults experience acute back problems at some time in their life!
When someone asks me "what is an ergonomic office chair?," the first thing that comes to mind is Steelcase Leap Office Chair (aka Leap). This ergonomic office chair is super versatile. Its backrest moves with your body. It also allows you to adjust how much its back can recline. Whether you are tall or short, you can adjust the elevation to your comfort as well as the seat death. You can also adjust the back rest to wherever you need the most support. And you can adjust the resistance of the back to the level that feels most comfortable to you. Even the arms the the chair are versatile in terms of how they can be adjusted.
It is all of these features, and the ability to adopt it to your own body, that makes this chair stand out from other ergonomic office chairs I have tried. Therefore, I consider it the most ergonomic office chair I know. You can watch an example of the adjustments that can be made to personalize the chair to make if just right for you in this video by Steelcase:
My Experience with Leap Ergonomic Office Chair
Before using Leap, the first ergonomic office chair I used, I was skeptical that it would help much. I was ever so surprised when I first sat in it and did not feel any discomfort. Even if I sat in it for hours, I would not feel the discomfort. The feeling was so different from my experience with office chair I had previously using, which was not ergonomically designed.
I could not believe that this chair, which did not look that much different than other office chairs, felt so different for my back.
I have tried other ergonomic office chairs, and they have been more comfortable than non-ergonomic office chairs. However, none have been as comfortable as Leap.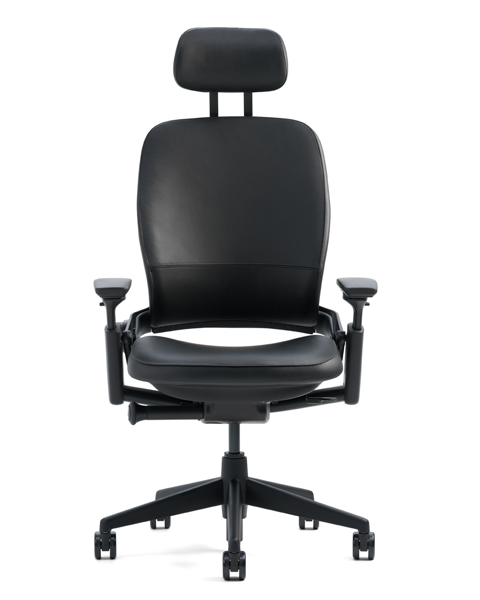 While at first, I thought that the chair had too many features to adjust, I missed the features Leap offered when I tried other ergonomic office chairs that did not offer all of these features.
There are very few negatives I can think about Steelcase Leap chair. First of all, at a price of a few hundred collars, it is pricier than other ergonomic office chairs. However, since injury can be expensive, investing in a quality ergonomic equipment arguably saves you money in the long run. Also, you cannot add or removed arms or headrest after your initial order, so you need to make a decision prior to ordering. (The version I have tried is the one with both the arms and headrest. I am glad my chair had these.)
Considerations
Although my experience with this chair was wonderful, it is possible that not everyone's experience will be the same as mine. I must also mention that Leap ergonomic office chair was just one of the aspects that improved my back's health. However, I did feel that it made an immediate difference in my case.
I feel extremely lucky to have been able to get it during a time when I was having a pretty bad bout of lower back pain and discomfort. Working in my non-ergonomic office chair during that time had been difficult. But with Leap ergonomic office chair, I was able to sit free of distress during my work day.
Additional Information
While aesthetics might not matter to your back, it is for sure something you look at when buying a chair. You will be happy to know that Leap looks like a very professional, and quite impressive, office chair. Also, its fabric and frame are offered in different colors. Therefore, you can select the colors of your choice when ordering. You can also choose to buy it with coasters for carpet or for hard floor. And, as previously mentioned, you can also choose if you would like your chair to have arms or a headrest.
The company that manufactures the chair, Steelcase, is one of the leading brands that specializes in creating ergonomic furniture. You can get links to the Steelcase Leap at the bottom of this post or in the Wellness Tools page.
Conclusion
Hopefully you now have better understanding of ergonomics. Most importantly, I hope you have an answer to the question of what is an ergonomic office chair. Ergonomic office chairs can be expensive but they are a good investment. After all, back problems can be debilitating and might actually result in your inability to working. At the very least, it might make you less efficient. You back will thank you for a chair that can adequately support it during long days of sitting.
While all ergonomic office chairs are designed for the purpose of back health and comfort, I recommend Leap office chair since it was very helpful. It also provides many features that not many ergonomic office chairs offer. Don't wait any further. Check out the Steelcase Leap office chair in the Wellness Tools page.
---
Sharing is Caring
If you enjoyed this post, please share it with your friends on social media.