If your carpal tunnel syndrome is more than mild, chances are you might have tried several non-surgical carpal tunnel syndrome treatments. While these treatments might have provided some relief, you might find that you need something more for your carpal tunnel syndrome. This would be especially true if your symptoms are so advanced that the realization that you might require surgery if things continue the same has started to sink in. Consequently, you might realize that you require a less standard treatment that is perhaps more expensive than more common therapies but which is, at the same time, more promising than the more common therapies. This review of The Carpal Solution provides some background about the devise and my experience with it to help you decide whether you should give it a try.
The Carpal Solution – Review of What it Is
The Carpal Solution treatment consists of band aid like applications that you put on your hands at night. Each application consists of a central white piece with a small hole in the middle. The central white piece has three pieces of tape (the same type you often see in hospitals) extending from it. It is supposed to be placed on the upper part of the hand (i.e., not the palm side) and secured with the tape in a manner that applies a slight pull in three angles.
Two of the tape strips are for securing the device at each side of the wrist, and the other to secure it by the thumb. There is paper at the bottom of each tape-like strips to cover the adhesive side until ready for application. When secured adequately, the hole in the middle of the center piece should be slightly elongated.
The Carpal Solution is sold in treatment packages. Each treatment package is meant to last for 6 weeks, and consists of 28 disposable devices/applications that come in a re-sealable transparent bag. There is also a prevention therapy package that is meant to last for a year and consists of 56 disposable devices/applications. You can buy a package for one or both hands depending on your needs. The prevention therapy package is meant for preventing symptoms from coming back. Even if you don't yet have carpal tunnel syndrome but are at risk of getting it due to frequent hand use, it is wise to invest in preventative measures such as these.
How It Works
The Carpal Solution was created by a group of medical experts, including a number of various hand specialist physicians, who came together to device a more effective treatment option for carpal tunnel syndrome. The device provides gentle stretching of your palm. This gentle stretching helps relieve pressure of the Median nerve and promotes blood and lymphatic fluid circulation in the area. In turn, these changes help promotes the body's own healing ability, leading to decreased carpal tunnel syndrome symptoms such as pain and numbness. The Carpal Solution is a recognized treatment option by the Food and Drug Administration for Carpal Tunnel Syndrome and is therefore covered by some healthcare insurances.
Instructions
If you are using The Carpal Solution for the first time, initial therapy consists of applying a device to one or both hands on a daily basis for the first two weeks, and then every other day for the next for weeks. On the other hand, if you purchase the prevention therapy pack, you apply the device to one or both of your hands just once a week.
When you apply the device, you need to ensure that the edges don't touch each other and that you put it a little bit tight but not too tight. The tape sometimes rips if you pull too hard, so be careful. To avoid the tape from ripping, I use scissors to break off the tape rather than tear it with my hands. Also, I try to not strain the tape while stretching the device.
Another reason to avoid stretching the tape too much is that putting the device too tight is not recommended. Furthermore, I found that placing the tape around the thumb area too tight caused the area to become irritated.
My Experience – Review of The Carpal Solution
At first, I was a bit skeptical as I did not understand how these simple bandage looking items could hope my pain. Nonetheless, I followed the instructions in the schedule and by the end of the treatment I could definitely feel in improvements in my symptoms. After several days have you seen the product, I could definitely feel the difference. I actually prefer the carpal solution over the hand brace since it gives my hands more liberty to move around. The only inconvenience is that the tape, especially the one I wrapped around the thumb, irritated the area a bit, especially when I over-tightened it.
After the treatment was over, I decided to buy the annual maintenance package as well. After all, I still continue to use my hands on a daily basis and understood that the symptoms would likely come back if I did not continue you take preventative measure. I figured that being proactive with prevention measures is always better than dealing with the consequences of acute condition. If my hands don't well, I would be inhibited from doing many of the things I have to or want to do each day with my hands. Furthermore, I would be disturbed with the troubling symptoms throughout the day and at night, even when no using my hands.
Purchasing The Carpal Solution maintenance package makes a lot of sense and is definitely work the investment. I think it is such a great product that I was compelled to write this post to let people know of how great this product is and how they should give it serious consideration for the carpal tunnel syndrome. I definitely give this product two thumbs up!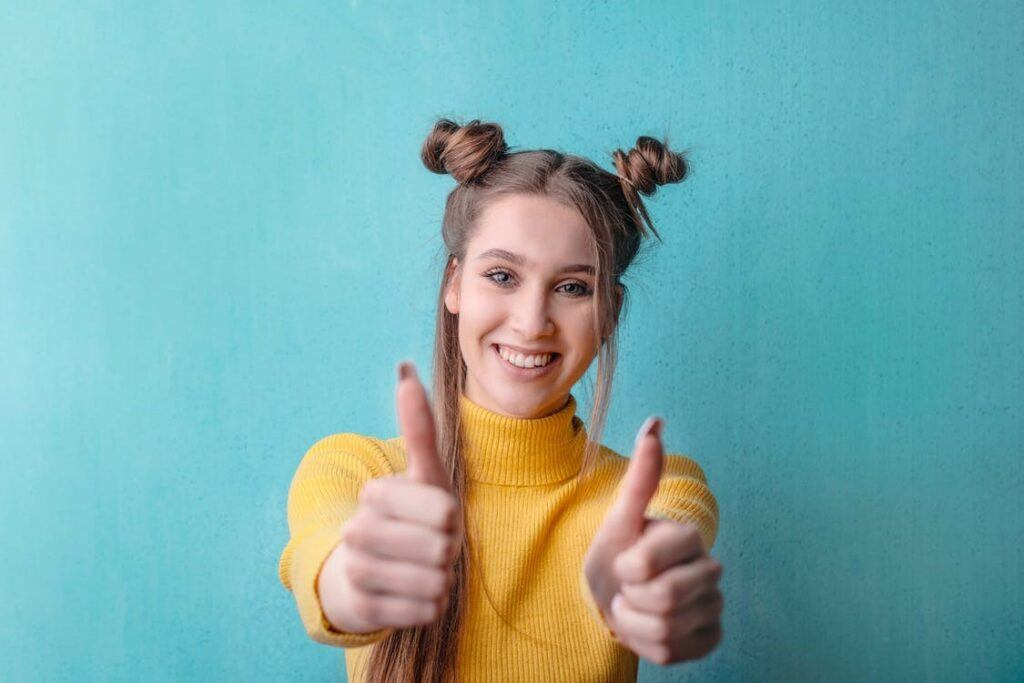 Pros and Cons
A review of The Carpal Solution would not be complete without a list of pros and cons. So here it goes:
Pros
Personally helped me more than other non-surgical carpal tunnel treatments (Keep in mind, however, that results are different for all individuals)
Only needs to be worn at night
Does not impede your range of motion like a hand brace
It is not bulky
Improves your symptoms which, in turn, helps you get better sleep and reduce productivity loss
Works by promoting the body's own healing ability
Might prevent and reverse carpal tunnel syndrome to the point of possibly preventing the need for surgery
Healthcare insurances sometimes reimburse the cost
Does not lead to tissue atrophy as other ortho devices might
Latex free

Cons
The price is a bit high compared to other devices
One of the down sides is that the devices are specific to you hand
After wearing it, it causes a bit of irritation by the thumb area
The application requires a bit of effort
You can't wet your hands after you have applied it
Despite the price, the fact that it may provide benefit where other treatments fail will likely make the purchase worthwhile. Also, the fact that healthcare insurance companies sometimes reimburse the costs of The Carpal Solution often mitigates the high cost con. Just make sure that your physician writes a prescription utilizing the diagnosis code mentioned in the package.
Where You Can Purchase The Carpal Solution
You can purchase The Carpal Solution at Health Products For You. A benefit of buying the product through this merchant is that that they have a rewards generous program. Therefore, if you need to purchase this or other supplies from them in the future, you might be eligible to apply your reward points. You can locate links to The Carpal Solution from Health Products For You in the Wellness Tools page.
Conclusion
If you have carpal tunnel syndrome and have not been able to get relief from other non-surgical carpal tunnel treatment options, give The Carpal Solution a try. It definitely helped me get relief from my carpal tunnel syndrome. Also, according to the manufacture, The Carpal Solution has given many other people relief from their carpal tunnel syndrome.
Speak with your doctor about wanting to try this device and perhaps they can write you a prescription that your insurance company might cover. Even though devices don't work the same for everyone, you should give this treatment option a chance to see if it can benefit in ways other devices have not. It is not very difficult to put on, and it is quite comfortable. In fact compared to other non-surgical carpal tunnel syndrome treatment options, it is quite user friendly.
I personally prefer The Carpal Solution to hand braces and other non-surgical treatment options. In fact, if if I could only pick one of the many options available, I would no doubt chose this option.
Hopefully, this review of The Carpal Solution has encouraged you to give this device a try. Your hands are essential to your everyday functioning. Be proactive about caring for them and helping them heal. Invest in your hands today by trying out The Carpal Solution.
---
Sharing is Caring
If you enjoyed this post, please share it with your friends on social media.